Trying to run a business without a supply chain is like trying to drive a car without any fuel.
However great your product or service is, without suppliers, your business will struggle to get moving.
But there's no escaping the fact that when you start introducing third-parties to your business...
...things can get a little messy.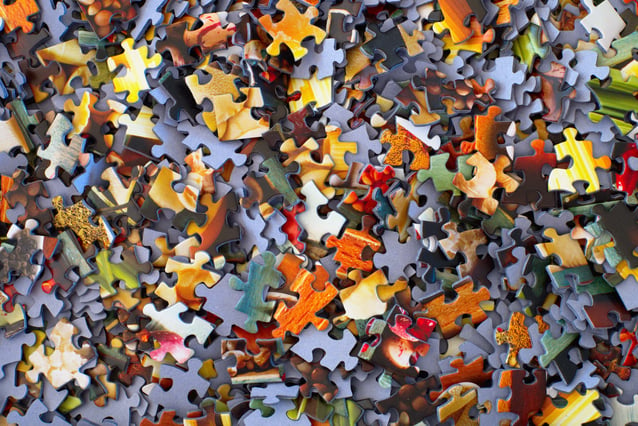 In the last few years, a huge number of companies and organisations globally have suffered major disruption because of unstable supply chains. This disruption can come in the form of anything from losing revenue, operational downtime, losing client trust, having to pay fines or even facing legal consequences.
Supply Chain Management has never been straightforward, but as our businesses adopt more digitalised processes and management systems, we're facing a different variety of risk...
Supply Chain attacks are the fastest-growing threat to your Supply Chain
The number of cyber attacks on businesses is increasing every day, and more often than not, it's not just one business that bears the burden of its consequences but many of its suppliers, clients and partners.
It has been reported that 40% of cyber attacks are now originating in supply chains, making the Supply Chain a key focus area for developing risk prevention strategies.
However, it is still an area largely ignored by many.
The COVID pandemic, a main driver of the recent rise in cybercrime, has highlighted a divide between companies that have assessed and responded to supply chain risks and those that haven't.
Why is the Cyber Risk so great in supply chains?
There are lots of reasons supply chains make a great target for cybercriminals and hold a lot of potential for cyber risks.
Of course, the sheer complexity of most supply chains is attractive to cybercriminals. They're banking on poor supply chain management to open an easy backdoor into the supply chain as a result of some badly secured supplier somewhere in the ranks.
Quite often this works, because keeping on top of all your suppliers and their risks is an overwhelmingly daunting task that definitely has the potential to get out of hand if there is no structured management framework in place.
Think about it in terms of your work email - If you're dealing with hundreds of emails a day in your inbox, chances that you miss one or two are pretty high.
One vulnerability in one supplier's systems is all it could take to cause huge disruption and loss to your business and supply chain...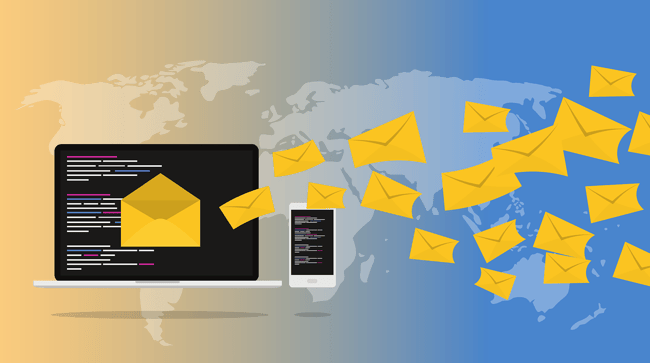 With the rise of digitalisation in the way that we work, it's easier in a lot of ways to enter into supplier contracts with businesses all around the world, but this globalisation adds to already complex supply chains.
These suppliers could be using different technologies, have different compliance laws, or using their own subcontractors that you may not even be aware of.
So, in order to effectively manage your supply chain risk, a framework has to be established that provides visibility across your entire supply chain network.
The good news?
Unlike so many other supply chain risks that are uncertain and hard to prevent, there are actual ways to quantify and assess the cyber risk from your suppliers.
Cyber companies can go through your suppliers' systems and find areas of vulnerability that can be addressed.
Just by doing this, you are massively reducing the overall risk to your Supply Chain.
So where do you start?
Thinking about cyber risk at the end of the management process is simply too late.
Cyber security has to be an integral part of supply chain management and the contractual process. Some of the biggest cooperations have dedicated teams to supply chain risk management, but this isn't always feasible, especially in SMEs.
Simple processes and policies can be introduced, however, that just become a natural part of business.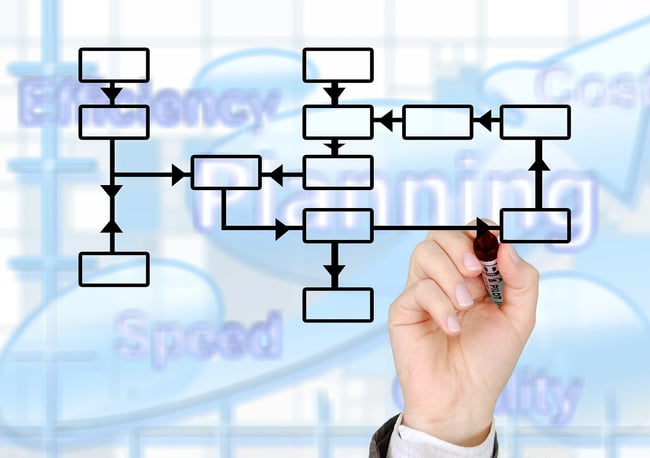 Here are the key steps you can take to begin effectively managing your supply chain risk:
Step one: Identify the risks
What are the potential risks specifically within your supply chain?
We've gone over some of these already, but every supply chain is different; consider where your data is flowing to and from and which suppliers you use regularly. Software providers can be a big source of cyber threat.
Step two: Assess the risks
To better understand these risks, you want to ask yourself what would be the potential losses and how likely are they?
What is the overall impact these risks have on your business and supply chain? Define possible outcomes and assess their impact.
Step three: Define your Risk mitigation strategies
This is the big one. Organisations have lots of different strategies that can be put in place to mitigate cyber risk. These can include:
Establishing security requirements for all suppliers, manufacturers and distributors
Conducting regular risk assessments
Working with suppliers to develop a unified continuity plan and disaster recovery plan
Implement software solution to increase visibility across your Supply Chain
Invest in cybersecurity training for all employees
Data management strategies to prevent data loss and leakage
Step three: Embed your risk management into everyday operations
It sounds like a given, but regularly reviewing the risks to your Supply Change is crucial to maintaining control over its security.
Managing these risks should be just another part of running your business. Every time you enter into a new contract with a supplier, review the risks they pose and what mitigation strategies you need to implement in order to address them.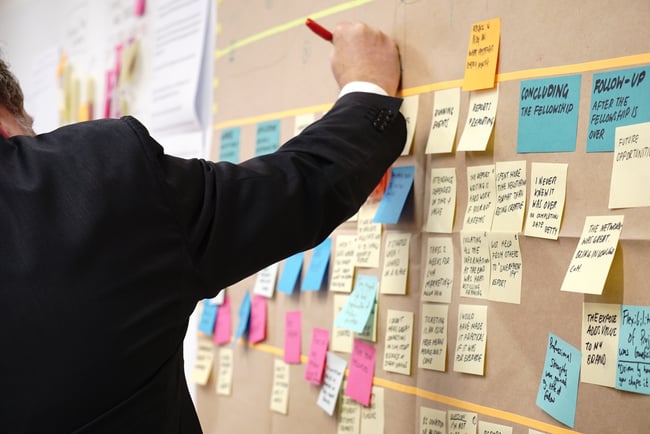 There is always going to be risk when working with third-party suppliers but that doesn't mean organisations should be avoiding doing so. The goal, rather, should be to create a secure supply chain and manage the risk continually.
Supplier relationships are important and these kinds of partnerships are encouraged in our modern interconnected world, but it means companies have no choice now but to improve coordination and implement effective risk management strategies so as not to become another statistic of those affected by supply chain attacks.