Whether you're just looking for an understanding of the the pricing plans available or simply trying to budget for cyber security, this article should help you in your Cyber Essentials journey.
I'm going to break down the pricing of Cyber Essentials so you can fully understand how much it would cost your organisation to become Cyber Essentials certified.
Also, prices can vary as it is dependent on the certification body. As our pricing is competitive with the Cyber Security industry, I will be breaking down the pricing structure we currently offer at Cyber Tec Security.
Before I go into the pricing, it's important to remember:
All prices mentioned exclude the VAT which will be added on
Each certification needs to be renewed after 12 months to remain certified
All certifications are awarded within 24 hours of assessment
You receive Cyber Essentials logos for website and collateral use after achieving certification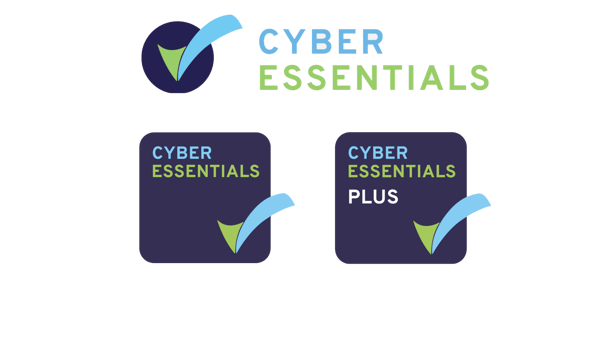 Pricing Structure of Cyber Essentials
Self Guided:
If you were to complete Cyber Essentials on your own, without support from your certification body, it would cost you £299. As you have decided to complete the certification on your own, there is a possibility you could fail and this would mean a re-test fee applies if you do fail to pass.
Guided:
The benefit of the guided approach is quite simple, you can't fail. In fact, you get your money back if you did fail to pass. The guided Cyber Essentials package is £349.99 or £32.99 monthly.
Cyber Essentials and GDPR:
You can achieve the guided Cyber Essentials package with an additional audit which will make your organisation GDPR compliant at the price of £699.99 or monthly price of £64.99. This package also guarantees a pass or you get your money back.
Pricing Structure of Cyber Essentials Plus
Cyber Essentials Plus is more expensive than Cyber Essentials as it shows you are doing absolutely everything in your power to protect the data of your clients. It is important to know the difference between the two certifications and which certification fits your organisation best.
It is worth noting, if you are a multi-site organisation, you could experience a slight fluctuation in prices as it becomes harder to assess for a certification body.
Pre-Assessment
It's also important to realise that if your organisation isn't aware of the gaps in your cyber security measures, you're setting yourself up to fail Cyber Essentials Plus. This is why there is a pre-assessment priced at £1499.99 or £137.99 a month.
Engineers assess your systems and process, provide an executive summary highlighting the gaps in your systems and then give you the technical instructions to remediate these issues.
Cyber Essentials Plus
Assuming you've purchased the pre-assessment to maximise your chances of success, you can purchase Cyber Essentials Plus for £1499.99 or £137.99 a month.
Pre-Assessment and Cyber Essentials Plus
You can purchase the pre-assessment and Cyber Essentials Plus at a discounted rate if you purchase them together at the price of £2,899.99 and £259.99 monthly.
What can I do after Cyber Essentials?
Cyber Essentials and Cyber Essentials Plus guarantee an 80% decrease of your cyber threat but how do you bridge the 20% gap? Whilst it is impossible to achieve 100% protection, it can still prove beneficial to bridge the gap with tools such as SOC and SIEM. You can learn more about SOC and SIEM here.
SOC and SIEM is available for £14.99 a month (per user) after you have achieved Cyber Essentials.
Still confused about Cyber Essentials?
We've answered every question possible around Cyber Essentials in our Ultimate Guide to Cyber Essentials. If you want more clarity and depth, feel free to check it out.