In September 2021 it was announced that IASME Consortium would be acquired by Phenna Group, but who are Phenna Group and what does this mean for the Cyber Essentials scheme?
Introducing Phenna Group...
Phenna Group, based in Nottingham, are a group of specialists that invest and partner with specific businesses focused on the testing, inspection, certification and compliance (TICC) sector. Through these partnerships, they aim to help businesses as they expand while also ensuring customers receive first-class assurance services.
Phenna Group partner with businesses across a variety of sectors, including Construction, Engineering, Pharmaceuticals, and Cyber Security. In 2021 so far, they have acquired eight new companies, including IASME.
What does the IASME acquisition mean?
Sharing similar values and ambitions, the acquisition of IASME by Phenna Group is a positive one, bringing further support and resilience to IASME's operations as it continues to deliver the NCSC's Cyber Essentials scheme.
"IASME Consortium has an excellent reputation in the marketplace and fits closely with our strategy of creating a differentiated group of niche TICC businesses. Their culture and ambitions align closely with ours and there was excellent chemistry from our first initial chat and throughout the process"

- Paul Barry, Group CEO of Phenna Group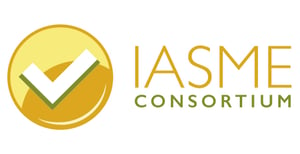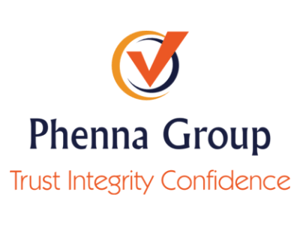 IASME hopes that this new partnership will be an excellent support as they grow, allowing IASME and all their Certification Bodies to continue to provide valuable cyber security, risk management, and governance services through schemes like Cyber Essentials.
"I am delighted to partner with Phenna Group. At IASME, we operate with a strong, collaborative and diverse team culture. Finding a partner who understood our values, culture and ambitions and was highly supportive, allowing us the autonomy to fast track them, was key in my decision. From the first meeting with Paul and his team, they have been straightforward and easy to deal with, acting with integrity throughout and have given me real confidence in the next exciting phase of our journey."

- Emma Philpott, Chief Executive of IASME Consortium